Another four-door coupé rendering
Posted by Lorenzo at 6:35 p.m.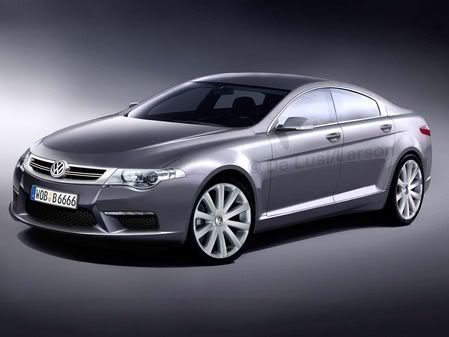 German car mag
Auto Zeitung
has posted a new rendering of the yet-to-be-named Volkswagen four-door coupé that we really have heard little about. All we know is that Volkswagen will be marketing this against the Mercedes Benz CLS, only cheaper.
The article does state some interesting information. It claims that the four-door coupé, codenamed CC or I/O 551, is slated for an introduction during the North American International Auto Show in Detroit with a market introduction Summer of next year. The NAIAS debut goes against everything I have heard, which states that the four-door coupé is supposed to debut during the Frankfurt Motor Show this September. For some reason, I still have faith in a Frankfurt debut. But well shall see come September. A Summer 2008 market launch, on the other hand, is not unlikely.
The article also claims that the four-door coupé will be the first Volkswagen to benefit from a new strategy which Volkswagen adopted from Audi. Modular architecture strategy enables Volkswagen to expand their model range while cutting development time and cost. The article also says that the four-door coupé will not share platform with the Passat, as previously thought, but rather with the Audi A6. Technical components, however, should still be derived from the Passat.
Source: Auto Zeitung (Translated)