Rear-engined Volkswagen to make a comeback?
Posted by Lorenzo at 10:00 p.m.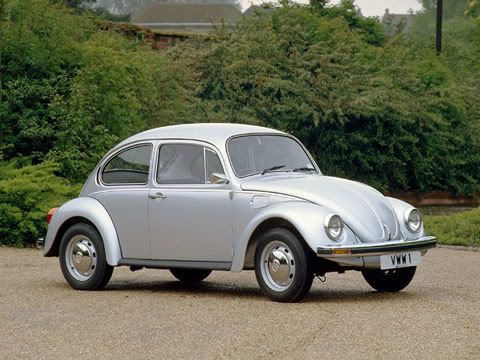 It looks like Volkswagen is on course to release a model that hearkens back to the original Beetle and, unlike the current one first released in 1998, may feature the original's rear-mounted engine. A source inside Volkswagen has revealed to
Automobile Magazine
that an entry level car with a rear-mounted engine is being considered to replace the Fox as Volkswagen's entry level car.
The source also revealed that the new model will come in three different wheelbases and two body styles: one that echoes the original Beetle and a sedan version. And to keep costs down, things like power steering are not available. Ironically, satellite navigation, ABS, and a sunroof are options. All the cost cutting will bring this new model down to a reasonable price in the range of US$10,000 to US$14,000.
If this model ever comes our way, Volkswagen may only bring over two versions: a 130-inch long Beetle-esque model aimed at the Smart ForTwo and a four-door notchback that will be positioned below the Jetta. The US model engine will likely be a turbocharged three-cylinder FSI.
I'm unsure about this. If we remember, Volkswagen's last rear-engined concept, the
Concept R
, went nowhere. The only thing going for this is that it will appeal to a much broader audience. We shall see where this goes.
Source: Automobile via Motor Authority