Is this the new face of Volkswagen?
Posted by Lorenzo at 6:22 p.m.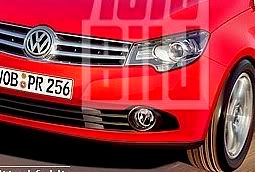 It is no secret that Volkswagen's infamous chrome grille will not make production after Martin Winterkorn handed Volkswagen Design over to Walter de'Silva, who then said that
"Volkswagen needs it's own face"
since it is too similar to Audi's grille. So, the question remained: What would Volkswagen's new face look like?
We may have an answer. This past week, I posted a photo rendering of Volkswagen's upcoming
four-door coupé
. One thing that I noticed was the curious absence of the Volkswagen chrome grille. Instead, it featured a more conventional grille. Then, just a few days ago, German mag Auto Bild featured two renderings of the upcoming Touran and Sharan vans, featuring similar front end treatment as the four-door coupé rendering. A similar grille concept from two different publications? It looks like we may just have found Volkswagen's new face.
It's not as bold as Volkswagen's current grille. Frankly, I find it boring. Pictures of the Sharan and Touran rendering after the jump.
Source: Auto Bild via German Car Blog


Sharan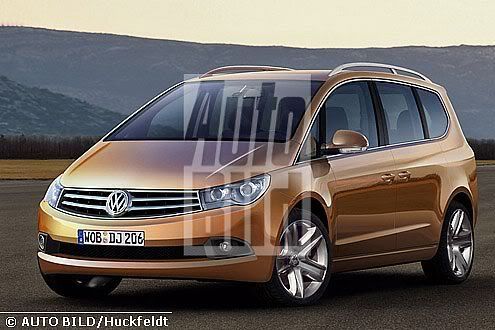 Touran