MT gets hold of first Mk. VI Golf spyshot
Posted by Lorenzo at 6:26 p.m.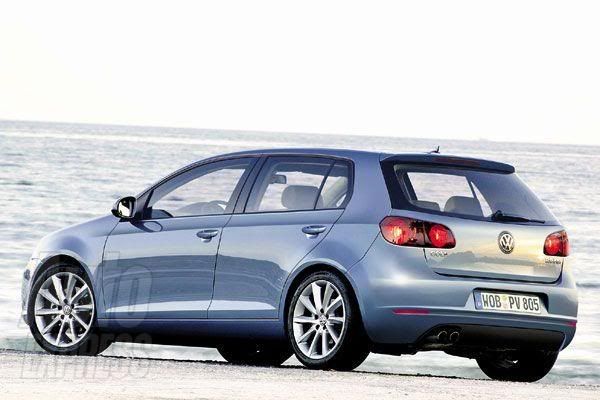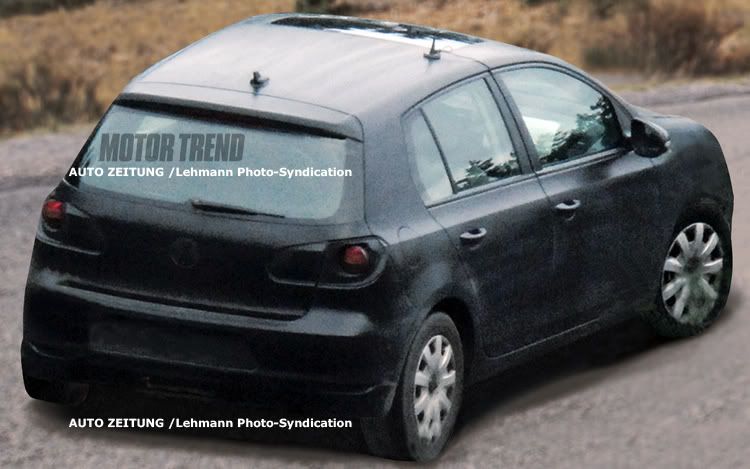 Just yesterday
, we reported some new details about the upcoming Mk. VI Golf and included two renderings of what the new Golf could possibly look like. It now looks like those renderings are spot on, at least for the rear.
Motor Trend magazine has acquired a spyshot of what looks to be like the Mk. VI. Actually, there's no mistaking it for another car due to that unique C-pillar that is signature Golf. What really caches the eye though are the redesigned taillights, shaped exactly like the photo rendering from yesterday. Other than the taillights, nothing looks different. MT do not have photos of the front, though if they exist, I'm sure they should be surfacing in the web anytime now. MT does suggest that the front will, contrary to the photo rendering, have a narrow, four bar grille.
MT also gives some insight as to what becomes of the Mk. V Golf in North America. They say that we probably won't be getting the Mk. VI until 2012 but that the Mk. V should be getting a facelift shortly after the Mk. VI hits European streets. Given the fact that the Mk. V and Mk. VI are practically identical technically speaking, this isn't really much of a loss. Although the lower production costs and shorter times that the Mk. VI is suppose to bring to the table probably won't be realized in the facelifted Mk. V.
Source: Motor Trend