Speculation du jour: Mk. VI Golf may look like this
Posted by Lorenzo at 5:02 p.m.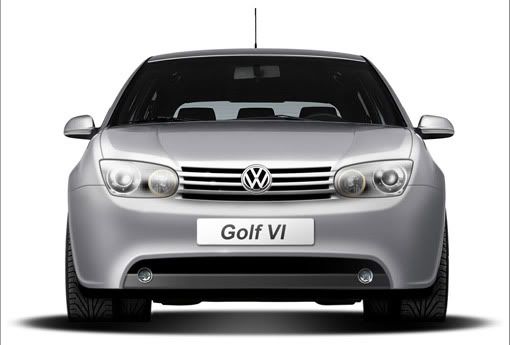 Italy's
Automobilismo
spoke with Volkswagen's newly appointed Head of Creative Design Flavio Manzoni. His first project is the Mk. VI and the rendering shown is based on his description of the car.
Suffice it to say, it's not looking very good for the Mk. VI, with this being the most ridiculous looking one of all the renderings out there.
Manzoni says that the next gen Golf will continue a style trend from previous models and the current car's proportions will remain. That said, the front and rear will receive a treatment that will be adopted by all future Volkswagen vehicles.
We already saw, from a spyshot
we showed a few weeks ago
, what the rear may look like. But missing was a shot of the front. So could this be the new Mk. VI?
Speaking as an enthusiast, I hope not.
Source: Motor Authority via The German Car Blog