Volkswagen wants to show people what the Touareg can do
Posted by Lorenzo at 6:25 p.m.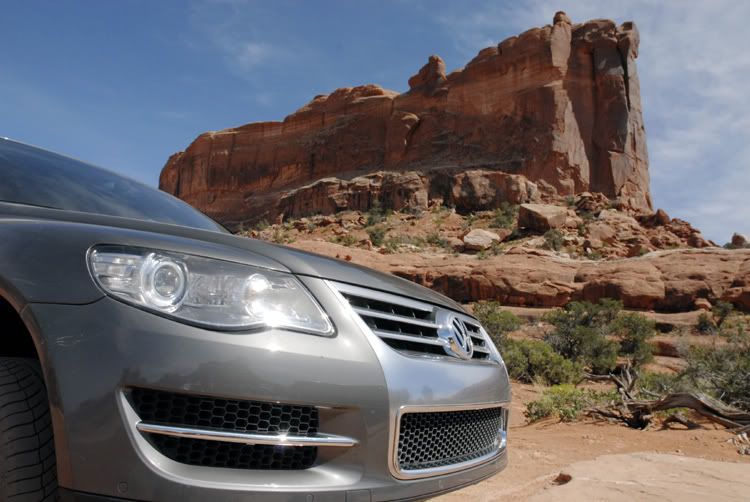 The Touareg is actaully a very capable SUV both on pavement and off the beaten path. But that fact may be less apparent to people who know nothing about the Touareg. When they see an interior swathed in leather and woodgrain, they don't associate those features with an SUV that can ford water or take on inclines up to 45 degrees. So to help remedy this gap in knowledge in the public, Volkswagen wants you to go on vacation.
Volkswagen is currently taking reservations for the TouaregAdventure program, which is held in Moab, Utah. The three-day adventure is designed around the capabilities of the Touareg, such as an exercise in traversing rocks and all that fun offroading stuff. All that traversing done with the beautiful Moab landscape in the backdrop.
Now, of course, in keeping with the Touareg's luxury SUV image, this program costs a pretty penny. $2,000 per person, and that doesn't include airfare. But what you do get is pretty much worth it. Lodging is at the acclaimed Sorrel River Ranch and food is provided. The TouaregAdventure runs from July 1 through to the end of October 2007.
Press release and photos after the jump.
Source: Volkswagen of America.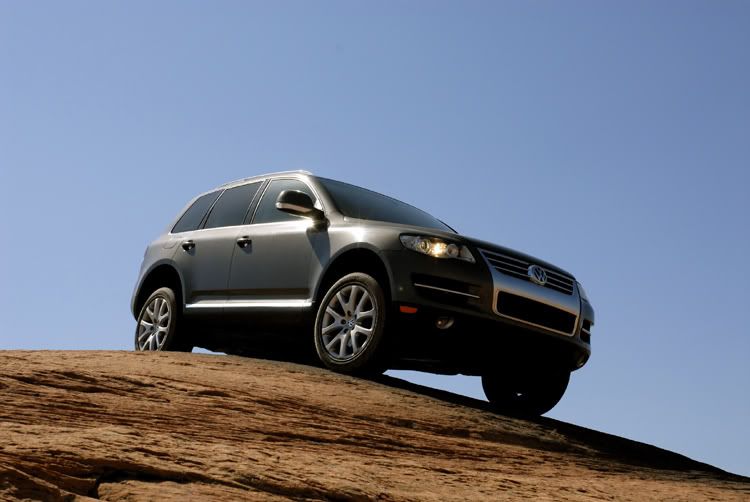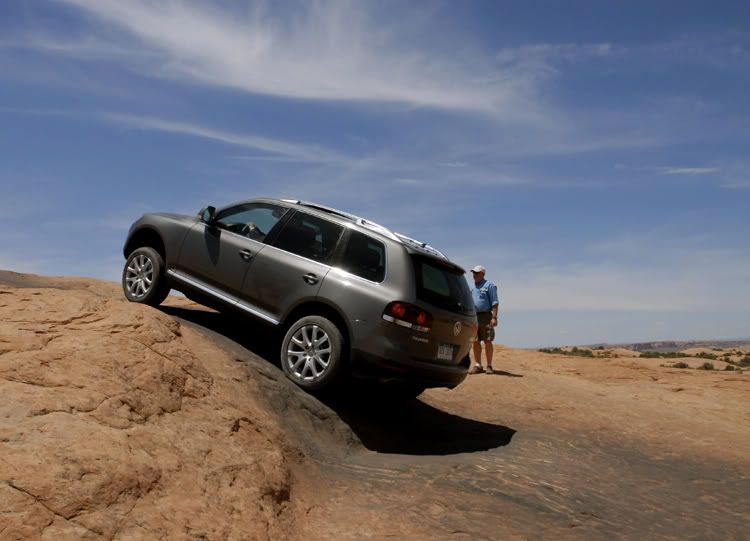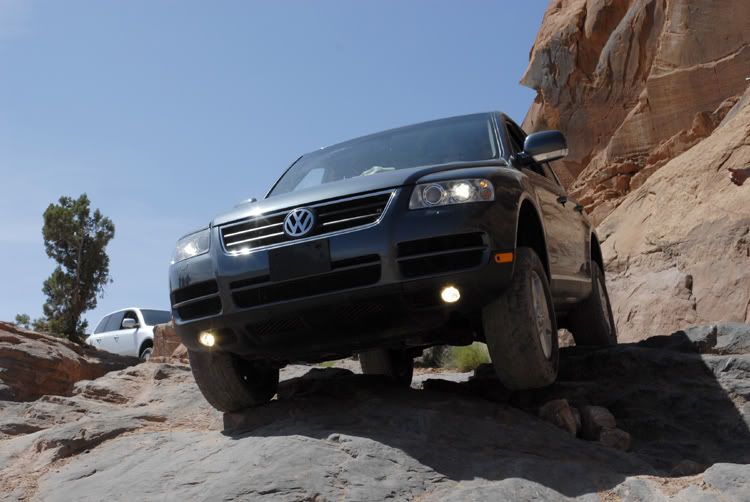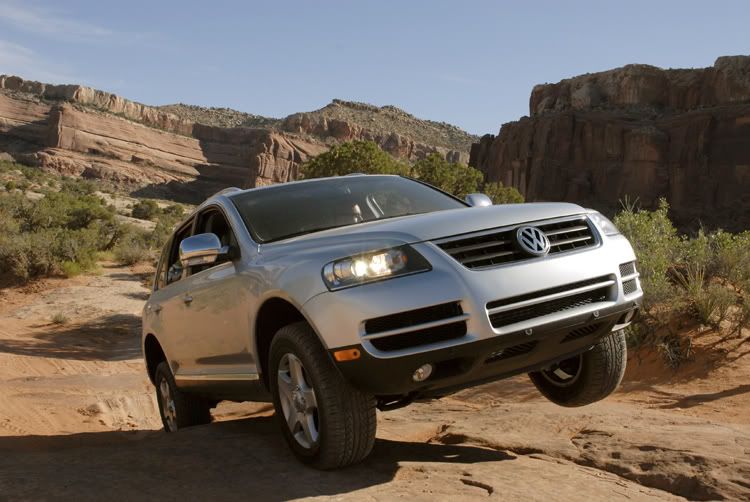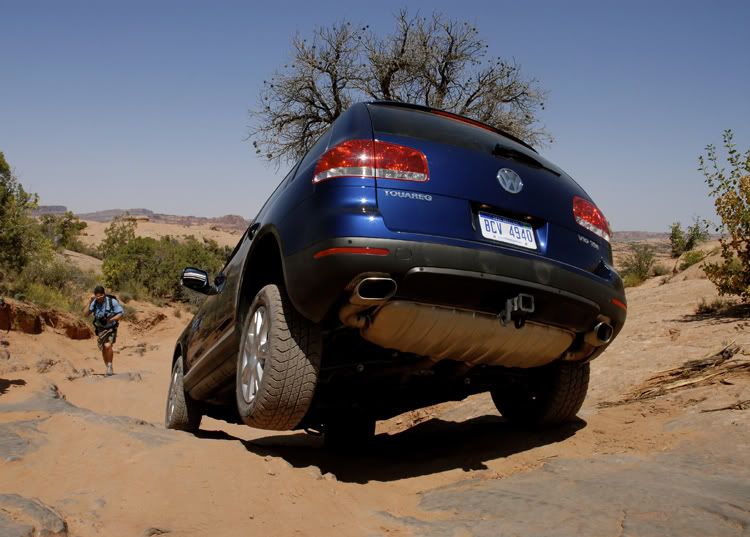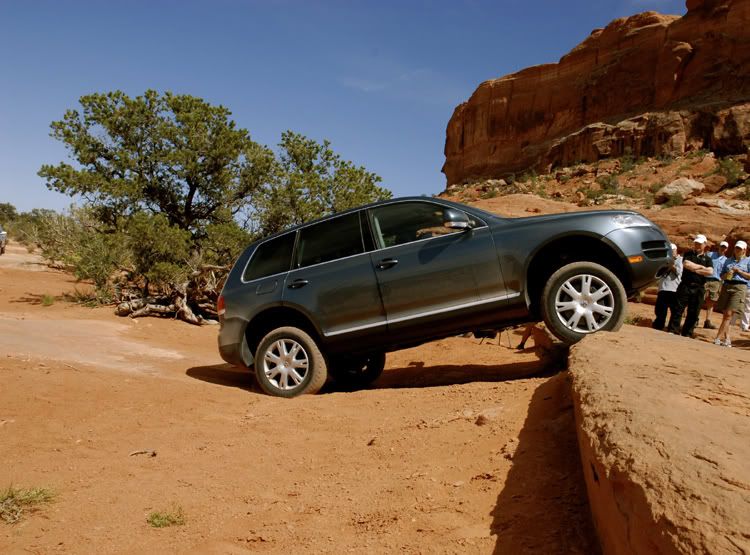 AUBURN HILLS, Mich. — Join Volkswagen in Moab, Utah and experience first hand the unique capabilities of the Volkswagen Touareg sport utility vehicle in a professionally guided, off-road adventure through some of America's most ruggedly beautiful landscapes.

Volkswagen is presently taking reservations for TouaregAdventure™, a three-day, off-roading excursion through picturesque canyons and challenging terrains. The weekend packages run July, 2007 through the end of October, 2007. Participants do not need to be experienced off-road drivers as experienced guides will coach guests through the challenging Moab terrain.

TouaregAdventure™ is a once-in-a lifetime opportunity to learn how to safely navigate the wilds of Moab, in the luxury of the award winning Volkswagen Touareg. Where you never thought a vehicle could go, the Touareg deftly takes you, tantalizing the senses with dramatic views of the Colorado River and its famous red rock cliffs.

This experience matches the distinctive dual nature of Volkswagen's premium SUV: mountain goat prowess in the backcountry, with the refined manners of a sports sedan on pavement.

"It's our goal to introduce our special guests to one of the country's most gorgeous natural environments, in the comfortable confines of our new Touareg," said Steve Keyes, general manager public relations, Volkswagen of America. "At the conclusion of our program, we're confident that our guests will have had a wonderful time, with a new confidence in their off-road driving skills and the capabilities of our SUV."

The TouaregAdventure™ is led by two professional Moab guides, Program Director J.B. Reynolds and TouaregAdventure Head Guide Dan Mick. These two off-roading experts will lead the session group through some of Moab's most popular trails, demonstrating the safest way to navigate confidently in each Touareg. After participants leave, they will have been taught how to navigate the many off-road challenges they will face.

During the trip, guests will stay at Touareg Headquarters, in the critically-acclaimed Sorrel River Ranch and Spa. The resort has been named one of Southwest America's top destinations, offering guests the finest in gourmet dinners and assorted wines.

Vacation packages for the TouaregAdventure™ are $2,000 per participant, not including airfare to either Grand Junction, Colorado or Canyonlands Field, Utah airports.

For each reservation, the package includes: an advance welcome kit, single occupancy resort lodging and meals at Sorrel River Ranch, wine with dinner and drinks from the bar, airport shuttles to and from Grand Junction, Colo., or Canyonlands Field, Moab, Utah, and up to three days of guided, off-road adventure. Special pricing and accommodations may be available if sharing a room or for a companion to join us at mealtimes only.

To book your trip or obtain more event information, visit www.touaregadventure.com or call (877) 420-2007.

Founded in 1955, Volkswagen of America, Inc. is headquartered in Auburn Hills, Michigan. It is a subsidiary of Volkswagen AG, headquartered in Wolfsburg, Germany. Volkswagen is one of the world's largest producers of passenger cars and Europe's largest automaker. Volkswagen sells the Rabbit, New Beetle, New Beetle convertible, GTI, Jetta, GLI, Passat, Passat wagon, Eos, and Touareg through approximately 600 independent U.S. dealers. Visit Volkswagen of America online at vw.com.