VWCV's Limited Editon Luxury Camper
Posted by phaeton at 4:43 a.m.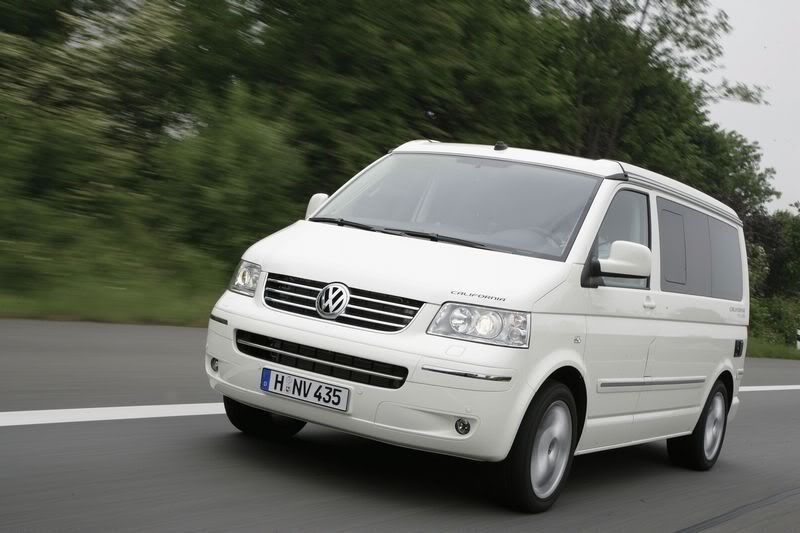 Here is VW Commercial Vehicles new top of the line California, the limited edition California NoLimit based on the study with the same name from last years 2006 Caravansalon in Düsseldorf.


Only 222 will be built by the Special Business Unit of VWCV and the lucky owners will receive a Certificate of Build.

The NoLimit comes with these special features:
-only in Campanella White
-18 inch Aluminium wheels
-Chrome Inserts around the body
-Bi-Xenon Headlights with Cleaning System
-Darkened Taillights.
-Two Tone Brown Alcantara Leather Seats are standard.
-The driver gets a Multi Function Steering Wheel and Parking Sensors.
-Climatic Air Conditioning comes standard
-DVD Player and a ipod with 30GB will keep you entertained.
-The 2.5 TDI 96kW with 4Motion (with a differential) starts @ $69,996 Euros.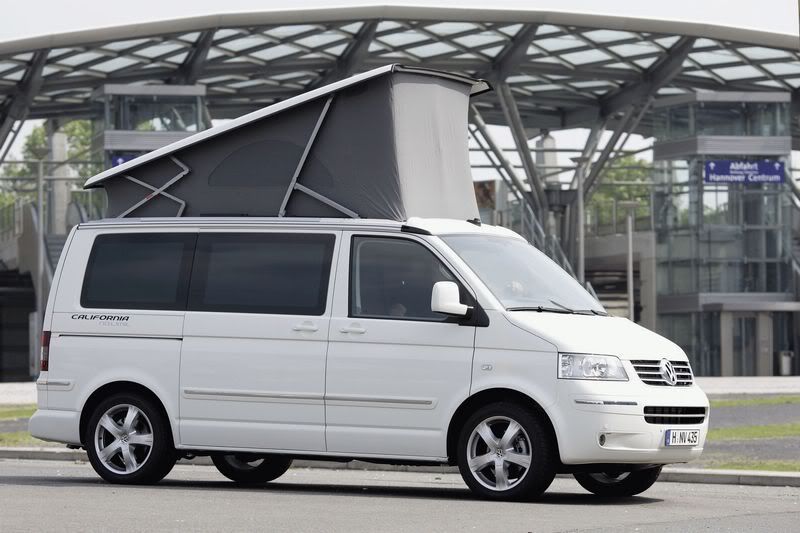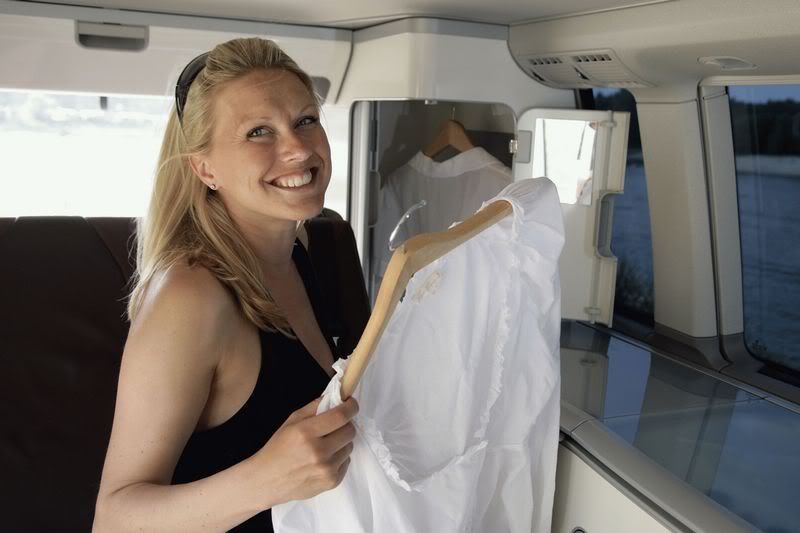 Labels: California, Düsseldorf, NoLimit, VWCV