Volkswagen and Carbonfund.org joins together to offset your carbon footprint
Posted by Lorenzo at 9:29 p.m.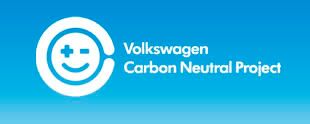 Volkswagen is teaming up with Carbonfund.org to help you reduce your carbon footprint. For every Volkswagen vehicle purchased from September 1, 2007 until January 2, 2008, a carbon offset program will be included. Though the press release is lacking in finer detail about exactly how the program will work, it looks like Volkswagen will be using part of what you paid for your car to put toward Carbonfund.org's reforestation in the Lower Mississippi Alluvial Valley (LMAV). The LMAV, which has been largely converted into agricultural farm land, will benefit from the reforestation project by maintaining local ecosystems.
This announcement is just a small part in Volkswagen's grand plan to help reduce emissions. And although it would have been nice to use this as a platform to launch Volkswagen's other
green initiative
here in the North America, it is still a good effort on Volkswagen's part to actively help the environment.
For more information, read the press release after the break. To calculate your car's carbon footprint, check out
Carbonfund.org
.
Source: Volkswagen of America


AUBURN HILLS, Mich. – Volkswagen of America, Inc. announced today that they have partnered with Carbonfund.org to offset one year of carbon emission from each new Volkswagen vehicle sold in the United States from September 1, 2007 through January 2, 2008.

"We developed this partnership to help bring our customers to the forefront of environmental initiatives," said Adrian Hallmark, executive vice president, Volkswagen of America. "Vehicles are an important and necessary part of our society, but there are actions we can all take to help ensure a cleaner environment for future generations."

Hallmark added, "We hope that Volkswagen's investment will serve as a catalyst to involve our owners and create awareness beyond our defined contribution."

Working with Carbonfund.org, a non-profit organization dedicated to finding solutions to climate change, Volkswagen plans to reforest land in the Lower Mississippi Alluvial Valley (LMAV) in Northern Louisiana, a wetland ecosystem that had been largely converted to farmland. The total carbon reduction is estimated at more than 372,000 tons of carbon dioxide from the planting of over 250,000 native trees in the Volkswagen Forest. Not only does this program help reduce the amount of carbon dioxide in the atmosphere but it also restores native trees to habitat, provides food for local wildlife, reclaims barren pastureland and increases water security.

"Carbonfund.org is a non-profit organization supporting renewable energy, energy efficiency and reforestation projects globally that reduce carbon dioxide emissions and the threat of climate change. We are proud of this new partnership with Volkswagen of America, which is the first time a car company and its community of owners have mobilized on this scale to offset carbon emissions and reduce their climate footprint," Eric Carlson, executive director of Carbonfund.org.

Reforestation is a form of carbon sequestration, which captures and removes carbon dioxide from the atmosphere – trees use CO2 and store it in the trees' mass and in the soil. The climate, soils, and growing conditions in the LMAV result in carbon absorption rates that are among the highest of any region in the United States: 450 tons of carbon dioxide per acre, compared to 170 tons per acre in comparable projects world wide.

In addition to this carbon offset program and the upcoming Jetta TDI Clean Diesel, Volkswagen has also partnered with Carbonfund.org to offset carbon emissions at a vehicle test drive program at the Teva Mountain Games and for an upcoming Clean Diesel marketing Tour. The tour is designed to educate consumers about the advantages of Clean Diesel and Volkswagen's alternative fuel strategy.

About Volkswagen of America, Inc.

Founded in 1955, Volkswagen of America, Inc. is headquartered in Auburn Hills, Michigan. It is a subsidiary of Volkswagen AG, headquartered in Wolfsburg, Germany. Volkswagen is one of the world's largest producers of passenger cars and Europe's largest automaker. Volkswagen sells the Rabbit, New Beetle, New Beetle convertible, GTI, Jetta, GLI, Passat, Passat wagon, Eos, and Touareg through approximately 600 independent U.S. dealers. Visit Volkswagen of America online at vw.com.

About Carbonfund.org

Carbonfund.org is a leading national non-profit that educates the public about the dangers of climate change and makes it easy and affordable for individuals, businesses and organizations to reduce their climate impact. Carbonfund.org promotes affordable carbon reduction strategies and supports renewable energy, energy efficiency and reforestation projects that reduce and offset carbon dioxide emissions. Carbonfund.org combines education and outreach with affordable high-quality carbon offsets to help drive the price of clean technology below its dirty counterparts. Carbonfund.org works with more than 200 businesses and organizations to offset their offices, travel, events, shipping and production emissions. For more information, please visit: www.carbonfund.org.