Volkswagen working on three Mk. VI variations
Posted by Lorenzo at 9:45 p.m.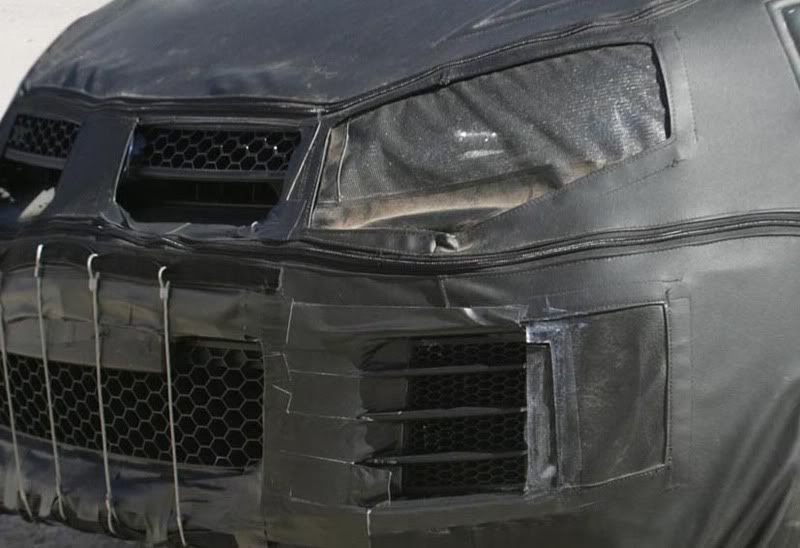 I'll admit, this summer has been bereft of Volkswagen news, aside of course from the occasional rumour or spyshot. But the fall is coming and that also means we are closing in on the Paris Motor Show this October. Ahead of the show, we are now receiving details on some of the Mk. VI Golf's variants, namely the GTI, the R version, and the GTD.
The GTI (spyshot pictured), a concept of which is said to be unveiled at Paris, will receive a power bump by 10 bringing the total output to 210 hp. Much like the current GTI, the 6th gen GTI should reach 60 in under 7 seconds and have a top speed of 150 mph. Expect this out in the (European) market middle of 2009. Sources also say that, like the launch of the Mk. V in the US, the GTI will be brought to North America ahead of the Rabbit (or Golf if Volkswagen decides to return to the classic nomenclature).
The R version of the Mk. VI as we've mentioned before will forgo the six banger in favour of a 4 cylinder engine. Fans are already foaming in the mouth. But don't worry too much, the next R version is said to make 270 hp and will also have AWD. I must admit, 270 hp and AWD in a much lighter car thanks to a 4 cylinder sounds pretty sweet! The next R version is expected to arrive near the end of 2009.
Lastly, the GTD, a diesel version of the GTI, is expected to produce 170 hp from its common rail diesel engine. Release is expected in April of next year.
Source: Autoblog