Volkswagen unveils SP2 rendering; piques interest
Posted by Lorenzo at 8:17 p.m.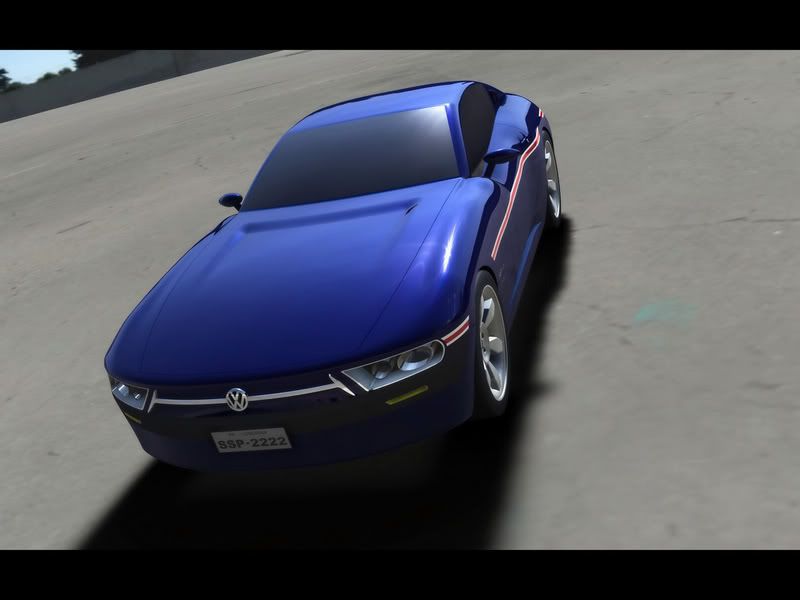 Nameplate revivals are alive and well at Volkswagen. First the Scirocco and now the SP2, a car little known outside of South America that was built in Brazil for that local market. It came during the 1970s when imports were blocked and the Karmann Ghias were the only sports cars in the market. When the Ghia started becoming long in the tooth in the South American market, Volkswagen decided to take the Type III Karmann Ghia's underpinnings and slap a more modern body on top. Thus, the SP2 was born.
Back in the day, it was powered by a rear-mounted 4-cylinder boxer that produced 65 hp. The lack of power didn't help sell the SP2 to people and, after a little over 10,000 units, production stopped in 1976. Some did find their way into Europe.
So, that brings us to some renderings that Volkswagen has released of what a present day SP2 could look like. It's really a love-it-or-hate-it design. But whatever you feel about it, Volkswagen has definitely piqued the world's interest. Build it, or at the very least bring it to concept car stage and we'll see what we've got.
Photos after the jump.
Source: Carscoop