Special edition Phaeton for 5th anniversary
Posted by Lorenzo at 12:28 p.m.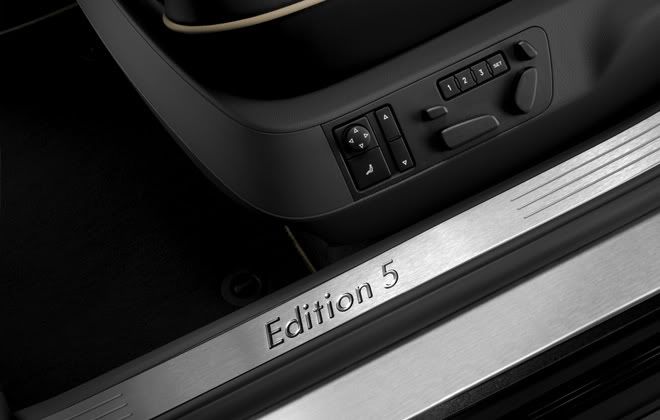 Tired of
Phaeton news
yet? Too bad because here's some more. Volkswagen has just announced (well, not really) that a Phaeton Edition 5 will be available to commemorate the 5th anniversary of the Phaeton. Detail remain vague (partly because I can't read German) however we do know that the Phaeton Edition 5 is a project by Volkswagen Individual and will come in two engine flavours: a 335 hp 4.2L V8 and a 225 hp 3.0L V6 TDI all dressed with a two tone beige/anthracite interior, a piano black finish on the dash and centre console, and of course, 'Edition 5' badging all over.
Volkswagen didn't really make much fanfare in announcing this model, especially during the Geneva Motor Show. It looks like it's available now, though only in Germany.
Jump for more photos.
Photos: Volkswagen AG.