Volkswagen to give Phaeton a second chance in US
Posted by Lorenzo at 4:18 p.m.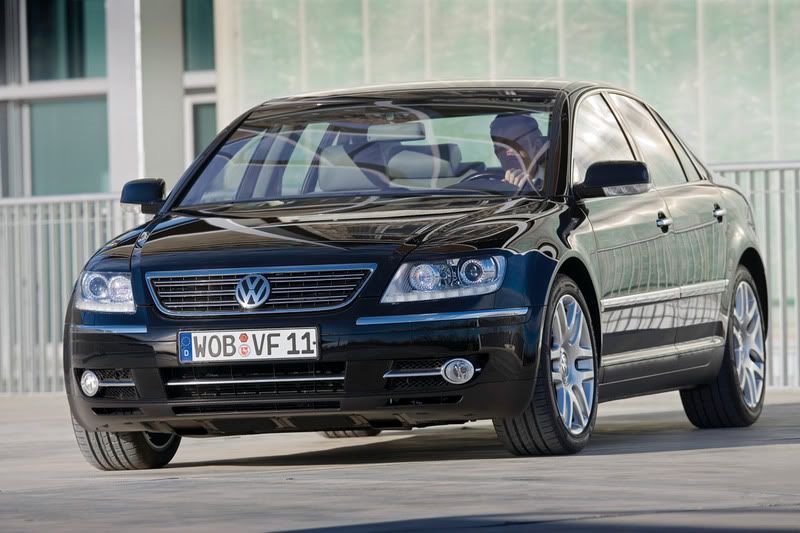 Volkswagen is not done with the Phaeton, yet. Intent on making it a worldwide success (words which are normally not associated with the Phaeton), Volkswagen boss Dr. Martin Winterkorn announced during an interview with Financial Times Germany that Volkswagen is planning on reintroducing the Phaeton into the United States. If we recall, Volkswagen, under former head Bernd Pischetsrieder, admitted defeat in the North American market and pulled the luxury model in 2005 due to slow sales. Winterkorn explains that a successful model must be sold everywhere, including the US. This announcement is also in line with comments made by Volkswagen of America spokesman Andreas Meurer in an interview with Bloomberg.
So, by reintroducing the Phaeton into the very market that ignored it, surely, Volkswagen must have learned from past mistakes. And indeed, it seems they have. Winterkorn reveals that Volkswagen will be positioning the Phaeton to be lower in the market and much cheaper. This may mean that the Phaeton will no longer be duking it out with the BMW 7-series, Mercedes Benz S-class, or Phaeton relative Audi A8 in the crowded luxury sedan segment.
Volkswagen did not really give a clear timeline as to when things will happen, a sign that plans are still being laid out. That means that the
facelifted Phaeton
introduced in last week's Geneva Motor Show will probably not be the one that is brought here. More likely, the
completely redesigned Phaeton
slated for 2011 is the one we'll see.
Source: net tribune via German Car Blog, Leftlane News, image from Volkswagen