VW Gazette 2006 Wrap up
Posted by Lorenzo at 10:12 p.m.
Another year has come and gone and that means it's time to wrap up the year with a summary of all the news during the year. And while 2006 has not been as busy for Wolfsburg as 2005 was, this year certainly had its own headline grabbing events. Without further ado, let's jump into a chronicle of the past year's events.
Jump in to begin.




January


New Passat Wagon, Eos, GTI
Finally arriving at North American shores, the Passat Wagon, Eos, and GTI were highly anticipated as 2006 began and were expected to revitalize Volkswagen in North America. The Passat Wagon provided a highly capable variant to the Passat Sedan all wrapped in a sleek package. The Eos, with its innovative retracting hard top, became the spiritual successor to the Cabrio. The GTI, successful in Europe, reignited the hot hatch category that Volkswagen started many years ago with the first GTI.

GX3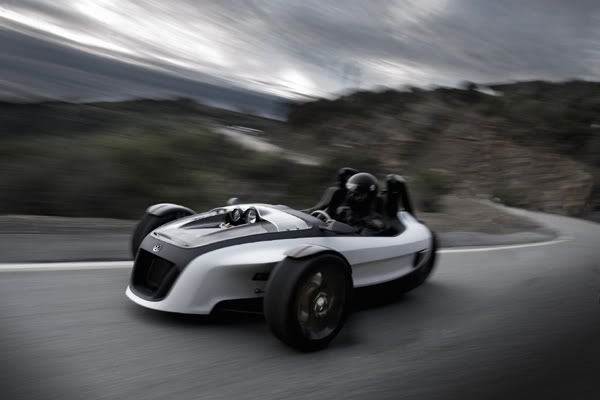 The Los Angeles Auto Show also marked the debut of a radical new concept called the GX3. A three-wheel motorcycle/sports car type of vehicle that Volkswagen's Moonraker group developed especially for the North American market. The GX3 seemed to had it all. It performed well, got good mileage, and was priced right at $17,000 had it gone to production.

Volkswagen Chrysler Minivan
After killing off the nostalgic Microbus due to growing production costs, Volkswagen had to find a replacement quick. They went to Detroit for an answer. On January 5, Volkswagen announced that a new Volkswagen minivan will be developed by Chrysler alongside the new Chrysler Town & Country and Dodge Caravan.

CrossPolo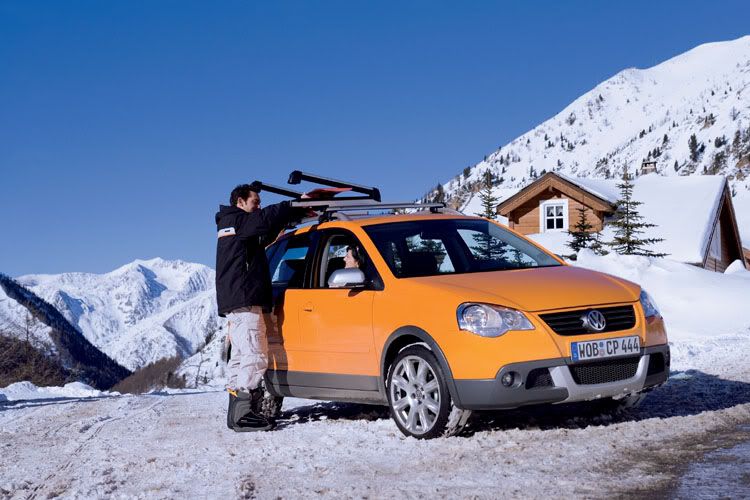 It's the brand Volkswagen loves to exploit expand. In January, Volkswagen released information on the CrossPolo. As usual, that meant SUV-ing up the exterior. The project by Volkswagen Individual can only be had in Europe.



February


Volkswagen/Google Navigation System
Volkswagen and Google teamed up in February to produce a prototype navigation system that uses Google Earth. The navigation system can render realistic, three-dimensional satellite-based maps. The prototype was presented at the Consumer Electronics Show in Las Vegas presented the future of satellite navigation systems.

Golf in the US
At the Chicago Auto Show, Volkswagen gave the North American public its first glimpse of the Golf which had already been released over two years earlier.

Concept A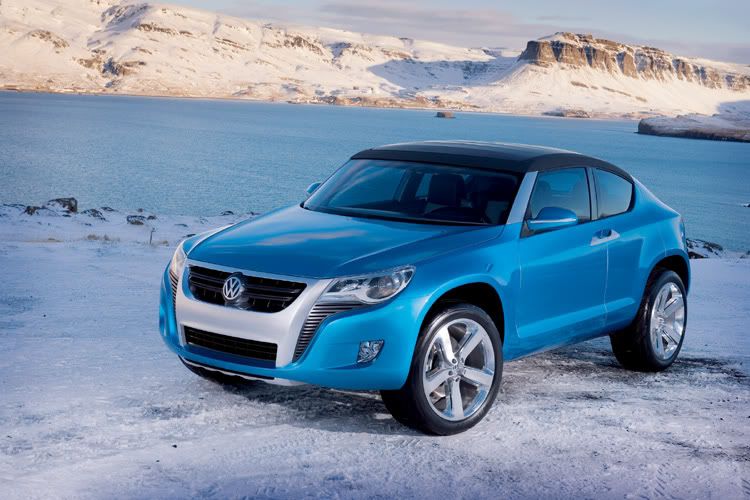 Volkswagen introduces a new small SUV concept called the Concept A in the Geneva Auto Show. The Concept A featured a sloping roof, akin to a sports car's low roofline. Many kept a close eye on it because it would be the precursor to the upcoming Tiguan.

BlueMotion
BlueMotion was a campaign established by Volkswagen to produce cars that were economical. The first car to be produced under this banner was the Polo BlueMotion which, at 80 hp, sips a measly 3.9 liters per 100 kilometer (That's over 60 miles per gallon).



March


Mk.VI Golf in 2008
While the Golf (Rabbit in North America) has only been available Stateside for less than a year, it has been available in Europe for over 3 years. Volkswagen seems to think that 4 years ought to be enough for the product. In a statement to a newspaper, Volkswagen Brand's Wolfgang Bernhard said that the next Golf will come out in 2008. Volkswagen is infamous for leaving an aging product line untouched for more than 6 years. Looks like they've learned their lesson.

Volkswagen signs Sirius
Volkswagen signed Sirius Satellite Radio as their exclusive satellite radio provided in March. Before the agreement was signed, both XM and Sirius were options for a satellite radio equipped car. The agreement will last through to 2012.



April


Polo GTI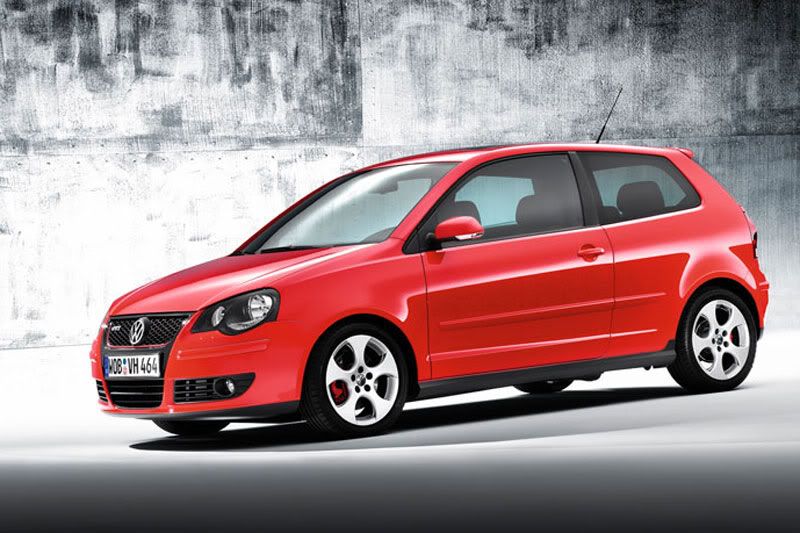 Following the footsteps of big brother Golf, the Polo got its own GTI model in Europe. The Polo GTI, painted GTI red in the press photos, produces 150 hp and becomes the top Polo on the lineup to own.

Rabbit out of a Golf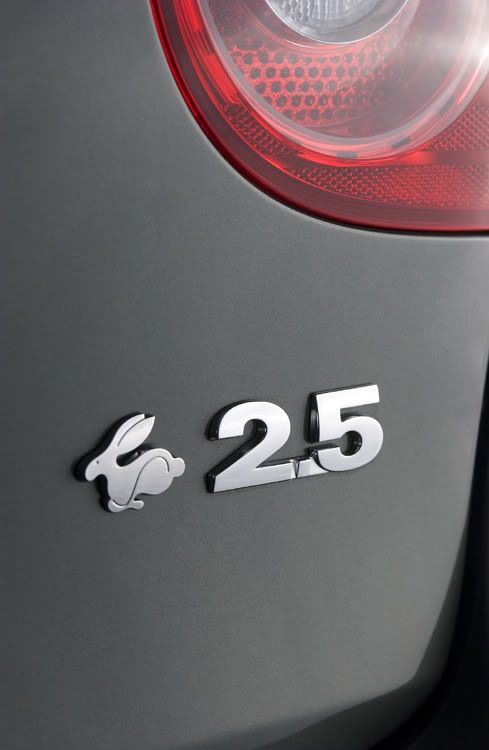 In a move that could be described as magic, Volkswagen resurrects a nameplate from its North American past and pulls out Rabbit. Just a month earlier, Volkswagen debuted the Golf in the US. A month later, they make a last minute name change and slaps the Rabbit icon at the rear.

Possible Mk.VI seen in the wild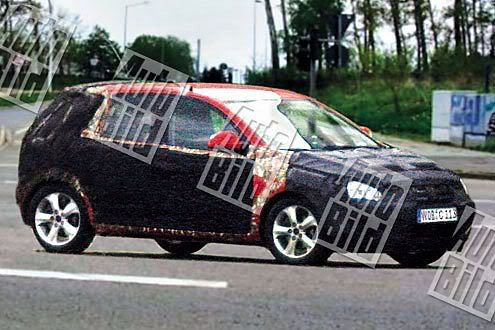 Just a month after a newspaper published the possibility of the Mk.VI arriving in 2008, spyshots of what seems to be the Mk.VI surfaces on the Internet. While all the sensitive areas are covered up, the overall shape is discernible. Whether its a Golf is unconfirmed.

14 Million and counting
April saw the 14 millionth Passat produced in the Emden factory. The 14 millionth was a silver Passat Variant.

250,000 and counting
As well as the 14 millionth Passat, April also saw the 250,000th Touareg built in Slovakia. The anniversary Touareg was a silver V10 TDI.



May


Pischetsrieder's contract renewed
In May, Dr. Bernd Pischetsrieder's contract was renewed through to 2012. Little would he know what would happen later in the year.



June




VW Gazette turns 1


On June 2, the VW Gazette turned one year old. Over the past year, many improvements have been done to the site. Bigger things are planned for the site in the future. Things on the agenda for next year include a major site redesign, a dedicated domain, and maybe a community around the brand we love. To all or our readers, thanks for your continued support.

R32 to come Stateside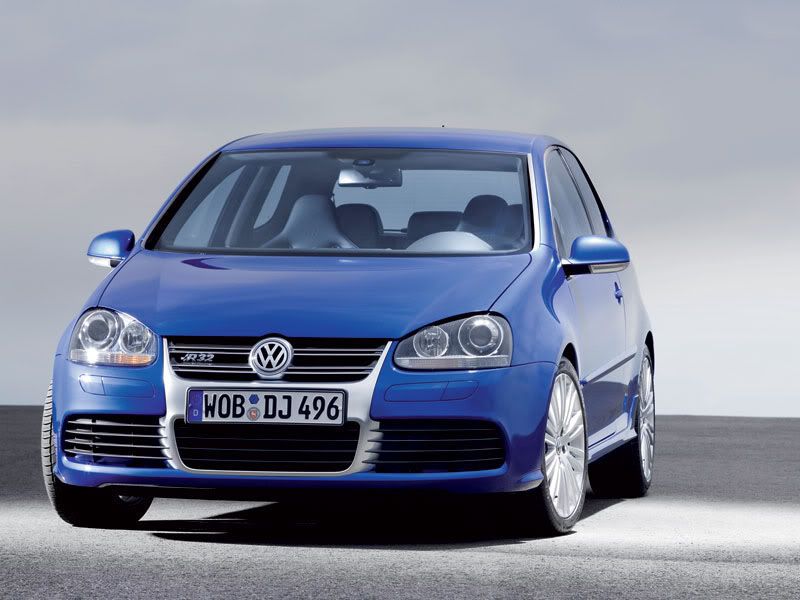 It was the last piece of the Golf/Rabbit puzzle in North America. Volkswagen announced in June that the R32 will be making it over the Atlantic after all. The powerful Golf will be arriving June 2007.

(European model pictured)



Volkswagen out of name ideas
With Volkswagen coming up with hard to pronounce names like Touareg, they went to the public to name their upcoming small SUV. What did they come up with? The equally hard to pronounce Tiguan. Go figure.



July


GX3 is dead
Little was known about the GX3 past what was already known. Yeah, we knew it was a three-wheeled vehicle. Yes, we knew it sipped fuel. We even knew what it would cost had it gone to production. The only thing we didn't know was whether it was going into production. In May, rumors that Volkswagen had killed the GX3 concept surfaced on the Internet. The rumors stated that the GX3 meant huge legal bills for Volkswagen. Whatever the reason was, the GX3 is dead.

Porsche ups Volkswagen stake
Porsche was given the green light to increase their stake in Volkswagen from 19% to 25.1%. This put Porsche in an advantage and also makes them Volkswagen's largest shareholder.



Official Tiguan sketch released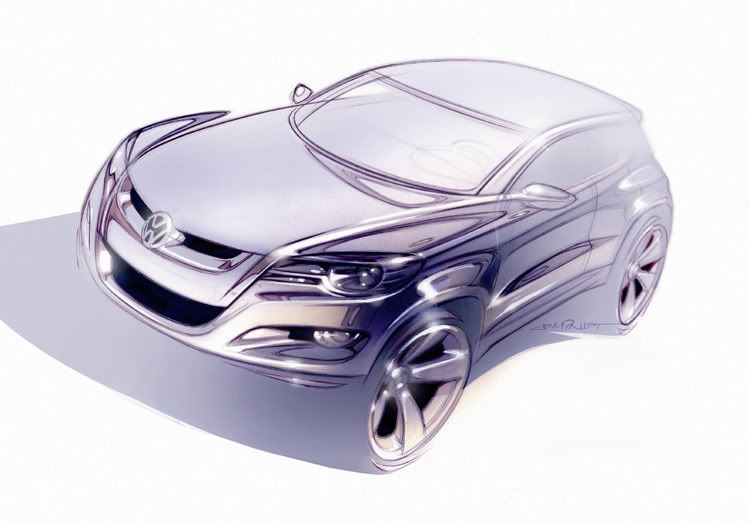 As well announcing the chosen name, Volkswagen also released a sketch of the upcoming Tiguan SUV. Although nothing much could be said about a sketch, the front end does resemble the Concept A from earlier in the year.

60 years of Beetle
Volkswagen celebrated 60th anniversary of the delivery of the very first Beetle to the public.



August


Volkswagen Individual gets its own logo
Volkswagen Individual individualized itself in August by receiving its own logo. Now, almost all vehicle modified by Volkswagen Individual will bear the logo to set itself apart.

Iroc forecasts upcoming Scirocco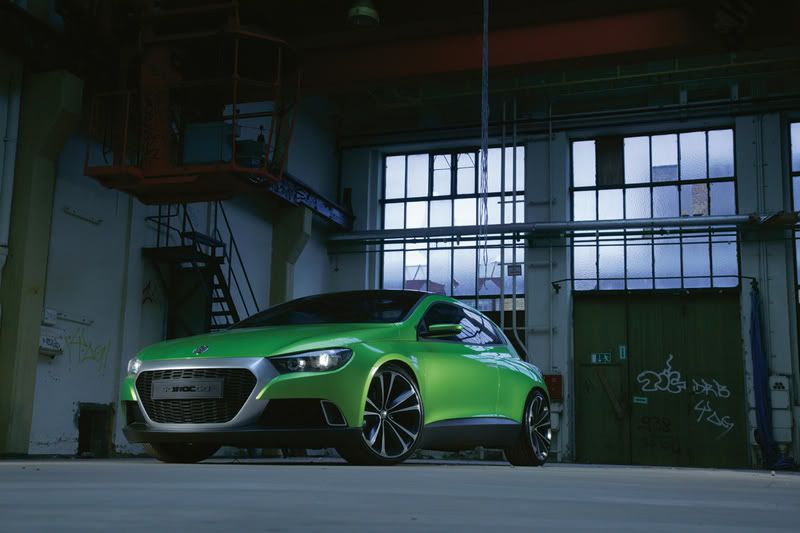 August also put to rest years of rumors and speculation about one particular model. For many years, rumors that Volkswagen will be resurrecting an old favourite, the Scirocco, were unfounded. That is, until August when Volkswagen finally took the wraps off a Scirocco concept called Iroc (name comes from the middle four letters). This radical new concept will be the precursor to the Scirocco which is due to hit roads in 2008.



September


Volkswagen New Beetle Barbie Edition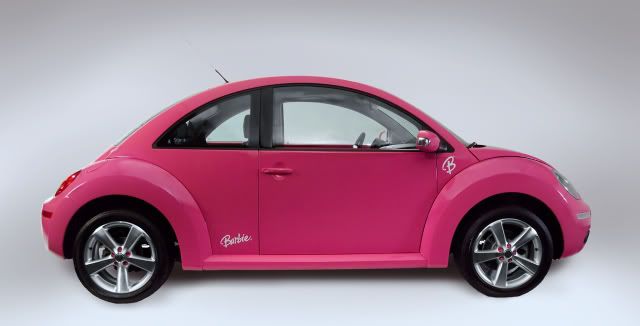 The car is pink. Nothing else matters. It's a pink New Beetle. Volkswagen and Mattel, makers of them famous Barbie dolls, issued a special edition New Beetle with a limited run of 13 units.

Touran updated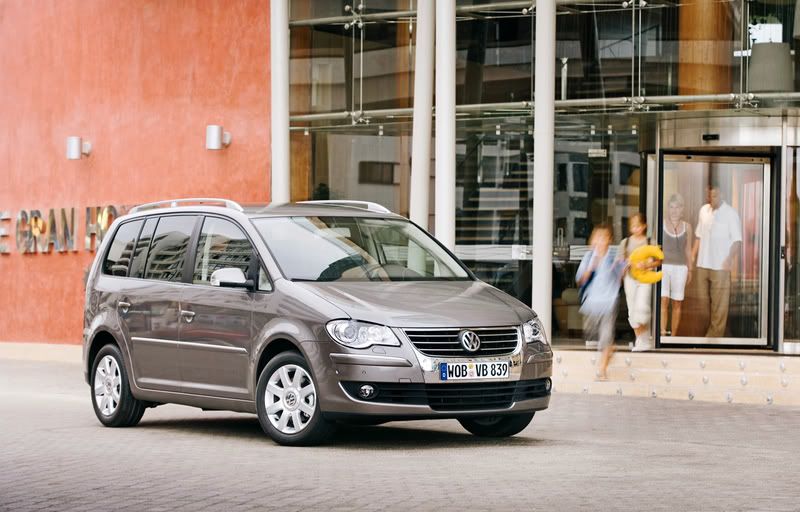 Volkswagen revealed an updated version of their Touran minivan during the Paris Motor Show. All the new detail are upfront, where the Touran now wears Volkswagen's trademark grille and headlights.

Touareg updated

As well as the Touran, Volkswagen also shows off the facelifted Touareg. Sure enough, the spyshots from months before was to be the facelifted Touareg, minus a few new details. The Touareg now gets Volkswagen's grille and headlights. At the back, only slightly modified taillights can be found. Other than that, no major changes. Interior remains the same, more or less.

City Golf and City Jetta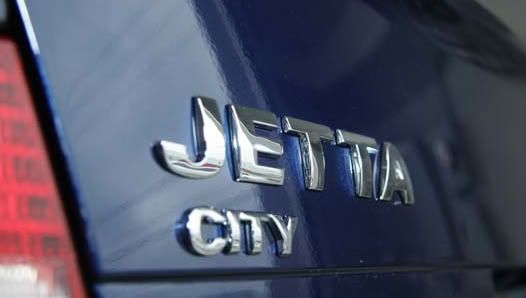 Either it's a shrewed marketing scheme or a genius idea. Either way, the City Golf and City Jetta will be making its way into the Canadian public. Essentially Mk.IV Golfs and Jettas, the City Golf and City Jetta will become Volkswagen Canada's subcompact models that will battle it out with the Yaris, Versa, and Fit. Though it may mean nothing much, it could also mean that it opens the door for future subcompact models for North America. In a few year's time, we might see a Polo on our streets.

CrossGolf

Once again exploiting expanding the Cross lineup, Volkswagen released a Cross version of the Golf called CrossGolf. Like the other Cross models, this vehicle is gussied up for a day off the road with SUV like cladding.



October


Buy a car, get a guitar
In October, Volkswagen of America began a new marketing campaign that involved getting a guitar when you buy a Volkswagen Rabbit, GTI, Beetle, and Jetta. The guitar, made by First Act, Inc., could then be plugged into the auxiliary jack in the car's stock audio system. Volkswagen got the talents of John Mayer, Slash, and Nigel Tufnel to play a few riffs on TV.

2007 special edition models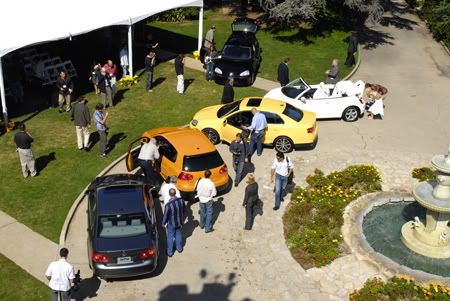 In October, Volkswagen introduced some new 2007 special edition models, four to be exact. The Jetta Wolfsburg Edition, Fahrenheit GLI and GTI, and the New Beetle Triple White all are cosmetically different from their respective regular models.

V10 TDI returns to the US
After more than 2 years off the market, the V10 TDI engine in the Touareg makes a return. This time around, the V10 TDI, which produces 310 hp, comes equipped with a particulate filter that reduces emissions.



November


Volkswagen at SEMA: Thunder Bunny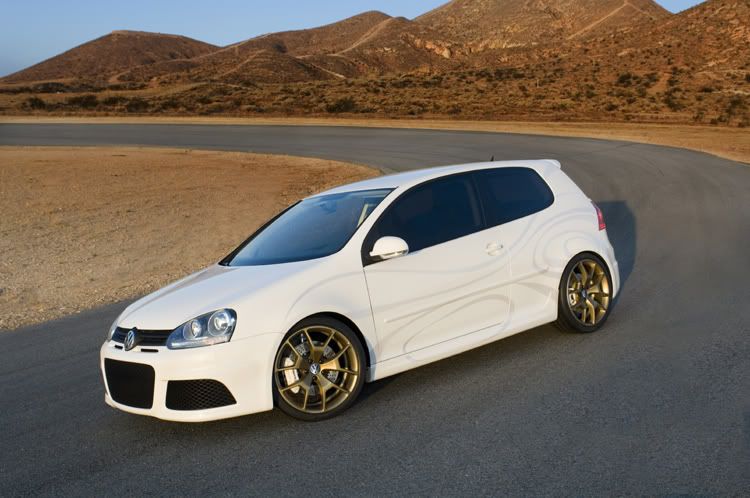 Volkswagen's showing a SEMA was as phenomenal as last year's. This year, they brought out two intriguing vehicles. One of them was the Thunder Bunny. This modified Rabbit hearkens back to Bill Neumann's original Thunder Bunny which he made originally to convince Volkswagen of America to bring over the GTI to North America. The vehicle at the SEMA show was capable of producing 225 hp.

Volkswagen at SEMA: R GTI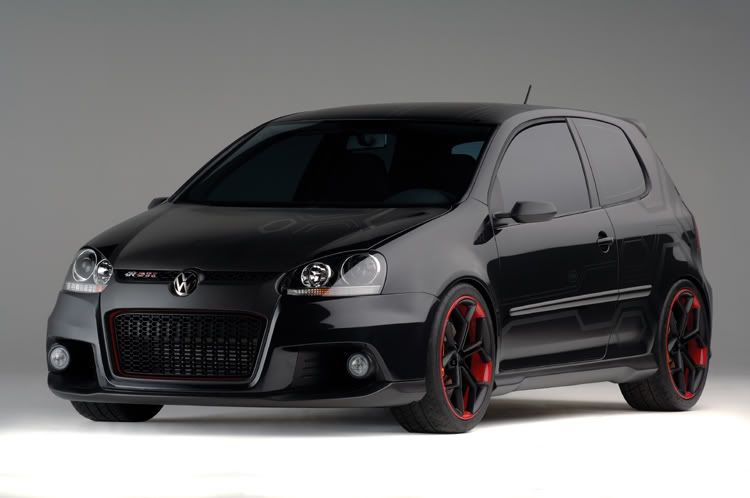 In the world of Volkswagen, the letters 'R' and 'GTI' are held at such high regard and represent the highest in performance. So can you imagine when Volkswagen introduced a car at SEMA called the R GTI. Combining the two brands made for one helluva car. Think 400 hp. Think 0 to 60 times in 4.8 seconds.

Pischetsrieder Resigns
The ink hasn't even had a year to dry since his contract renewal back in May when Pischetsrieder resigned oh so suddenly. Speculation ran rampant around the Internet about the terms of his resignation, though nothing official, either from Volkswagen or Pischetsrieder has confirmed any of them. His replacement is Audi's head Martin Winterkorn, who starts his job as head of Volkswagen first thing 2007.

Volkswagen Neeza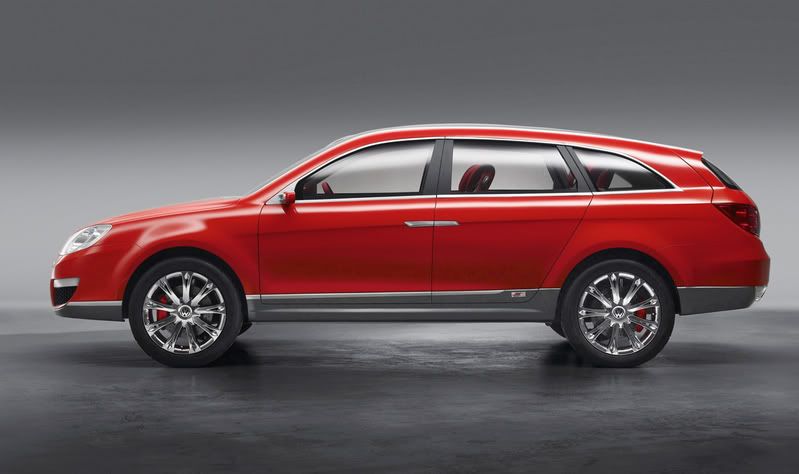 The Volkswagen Neeza represents Volkswagen answering the needs of the largest automotive market in the world. The Neeza is a Passat Wagon sized vehicle that was introduced to the public at the Beijing Motor Show. If ever it reaches production, it will most likely remain a China-only model though variations may make it in other world markets.

Winterkorn's mandate
His job hasn't even started and already he's made an announcement of how things will run. Dr. Martin Winterkorn announced in November what he plans to do in Volkswagen. His changes include dividing VAG into a premium and volume group, similar to Ford's system. This is just one of the many sweeping changes he is planning when he take the job as Volkswagen's head honcho in January.

Porsche ups stake yet again
Porsche increased its stake in Volkswagen yet again in November from 27.4% to 29.9%. That's only .1% shy of 30%, which when reached, requires Porsche to make a formal takeover offer.

R36 makes Passat cooler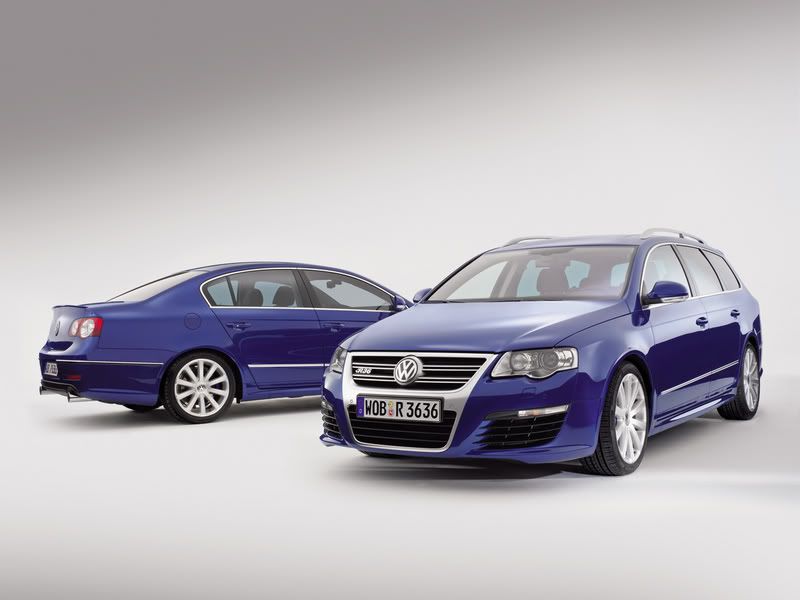 Volkswagen's top model for the Passat lineup was introduced in November. The Passat R36, names so due to the 3.6 liter V6 under the hood, produces 296 hp. That's enough horses to shoot the R36 from 0 to 60 in 5.6 seconds. The R36 will be available in sedan form as well as wagon form.

Golf GTI Edition 30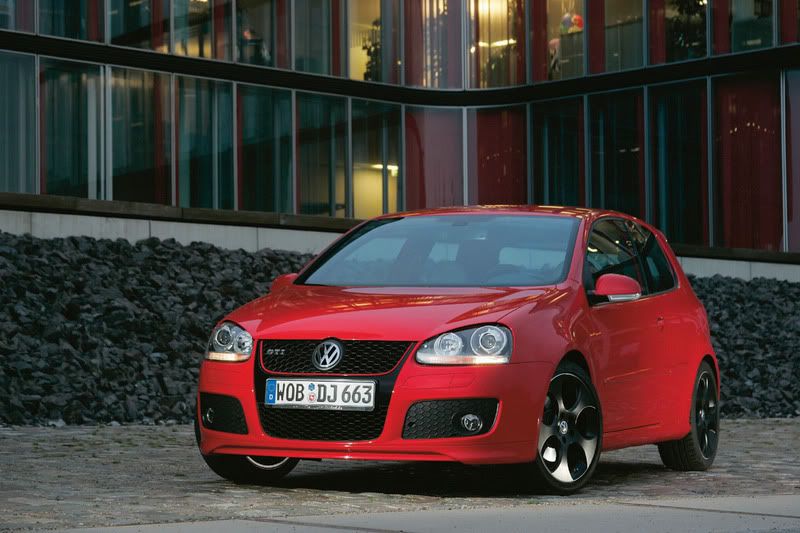 To commemorate 30 years of GTI in Europe, Volkswagen came out with a Golf GTI Edition 30 in October. The most notable feature of this anniversary car is the engine's power which is rated at 230 hp, one horsepower for every year.

V10 TDI Touareg vs. Boeing 747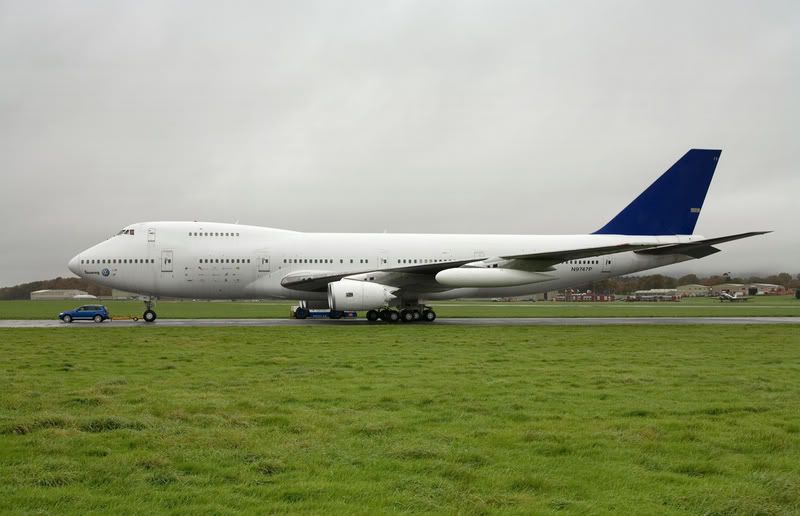 In a stunt of incredible magnitude, a lowly (not really) Touareg V10 TDI successfully towed a large and heavy Boeing 747. The Touareg remained stock except for some towing gear and weight ballasts. The total distance travelled by the Touareg was 150 meters at 5 mph and stopped using only the Touareg's brakes. Video can be found here.

Tiguan concept forcasts upcoming Tiguan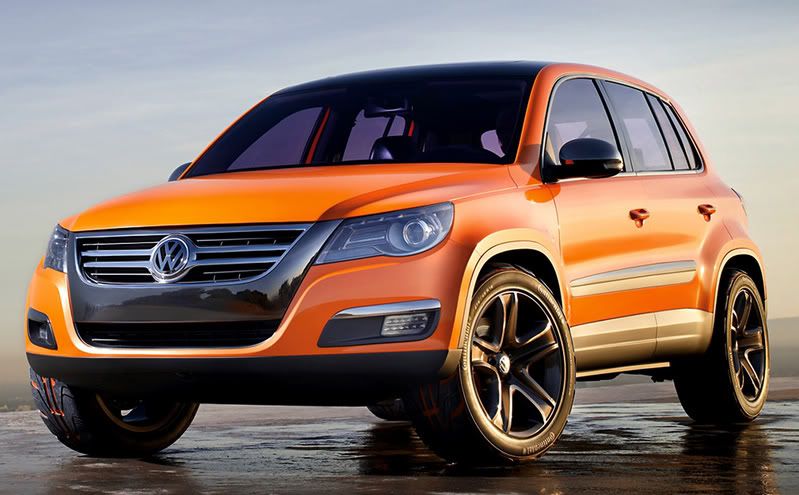 Volkswagen showed off the Concept Tiguan at the LA Auto Show. Compared to the Concept A from earlier this year, the Concept Tiguan has a more sound design. No impractical sloping roof, no suicide doors. That said, the Tiguan's design is very captivating and compliments the Touareg very well. Powerful wheel arches also make this small SUV seem large. The Tiguan concept is also equipped with Volkswagen's first Bluetec engine which they have dubbed Clean TDI. Expect the Tiguan in the Fall of 2007.



December


Volkswagen's design philosophy
In an interview during the LA Auto Show, Wolfgang Bernhard commented on Volkswagen's future design philosophy. He says we can look forward to agressive, more courageous designs. No more bland Jettas and Passats.

CrossTouran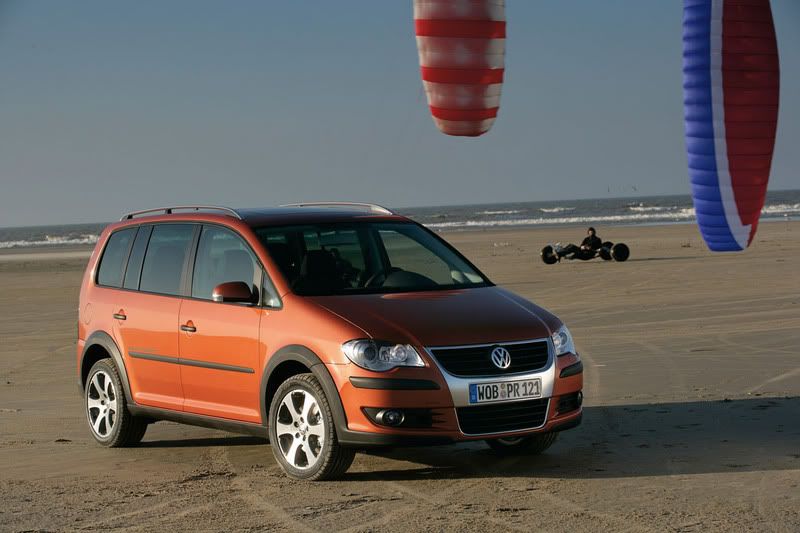 Further exploiting expanding the Cross lineup, the CrossTouran makes its debut. Following the other Cross models, the Volkswagen SUVs the Touran up in the form of cladding thorughout the body.

Volkswagen hybrid plans
In December, Volkswagen announced plans to release a gas-electric hybrid Jetta by 2009. No word yet on a diesel-electric hybrid however just the mention of such a car should leave environmentalists drooling.

Volkswagen's petroleum free world
Volkswagen announced their road map toward a petroleum free world this December. The plan includes new engines (something called Combined Combustion System or CCS), development of alternative, sustainable fuels, and, ultimately, hydrogen fuel cells. Their timeline is to have a fuel cell production car by 2020, with the first prototypes by 2009.

TDI unavailable until 2008
Volkswagen has stopped production of TDI engines this December as they begin preparation for the new common rail diesel engines that should arrive by 2008. Till then, no TDI Jettas will be available.

There you have it. Though not by all means an exhaustive list, the preceding were the news makers in 2006. As the new year begins, we shall all be waiting with bated breath for more news about the brand we love and you can get it all here at The VW Gazette.